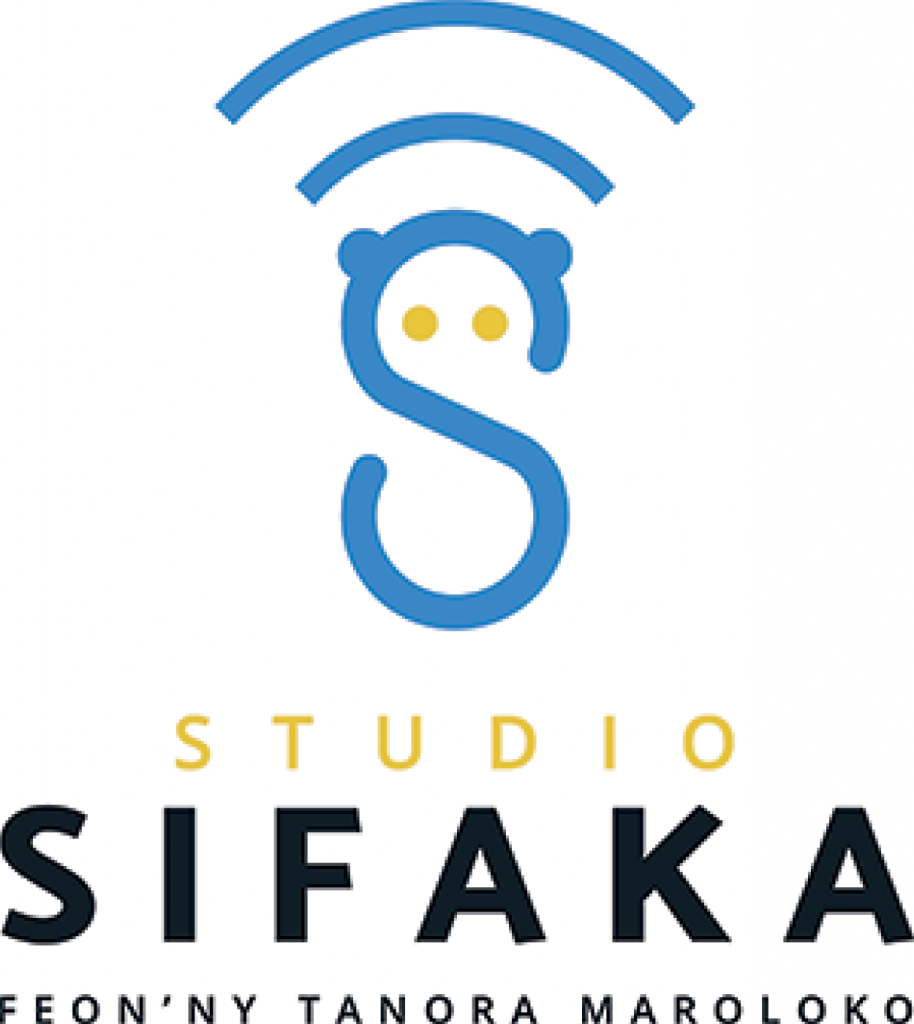 Studio Sifaka produces radio programming for and by youth. It was created in 2019 by the United Nations in Madagascar, in partnership with Fondation Hirondelle. Since the summer of 2021, Studio Sifaka has been an independent NGO under Malagasy law. With the support of Fondation Hirondelle, the Studio's young team has been working to strenghthen its own capacities, both institutional and editorial. Today, Studio Sifaka and Fondation Hirondelle operate as a partnership.
Studio Sifaka aims to improve the access of young women and men to reliable and quality information, while making their voices heard, thus contributing to peace building in Madagascar. Since its inception, Studio Sifaka has produced "Feon'ny tanora maroloko" ("all the colours of youth"), a two-hour daily radio broadcast in Malagasy and French for the youth of Madagascar. Contents include a national and regional news bulletin as well as programmes dedicated to advice (e.g. on health and employment), dialogue, music and Malagasy culture.
---
Financial Volume
405 776 CHF
Sources of Funding
• Switzerland (SDC Programme contribution)
• Switzerland (SDC Project contribution)
• FEDEVACO (Fédération vaudoise de coopération)
• UNDP
• European Union (EIDHR)
---
A voice for youth
In Madagascar, where 72% of the population is under the age of 25 and youth are still marginalized from democratic, political, and economic life, Studio Sifaka produced over 700 hours of content for youth in 2022. A recent study conducted by the University of Michigan showed that listeners of the "Youth Debate" programme appear to be more engaged in the political life of the country. Of the 7,000 young people surveyed, many report attending more of their community meetings and are more likely to discuss politics. They feel more empowered of bringing about policy change and promote inclusive dialogue to resolve conflicts.
The "Youth Debate" programme is also available on social networks and the radio website. Over the past year, Studio Sifaka's network of community radio partners has grown. By the end of 2022, 40 community radios throughout the country were broadcasting its two hours of daily production, including the "Ketrika Sy Kadra" programme on employment and entrepreneurship for youth.
"Your programme on the sewing cafe allowed me to shape my project on creation of a training centre in cutting and sewing," says one young woman. These programmes also allowed Erica, a young chicken breeding entrepreneur in Sambava, on the northeastern coast of Madagascar, to develop her activities. "Your report on breeding helped us optimize our investments and so develop our small business," she says. "We are already present on the local market and we are even starting to have a few points of sale in Antananarivo, the capital!"
Presidential elections are scheduled to be held in Madagascar in 2023. Studio Sifaka and its partners will redouble their efforts to ensure reliable coverage and, once again, give young people the necessary tools to engage in the democratic life of their country.