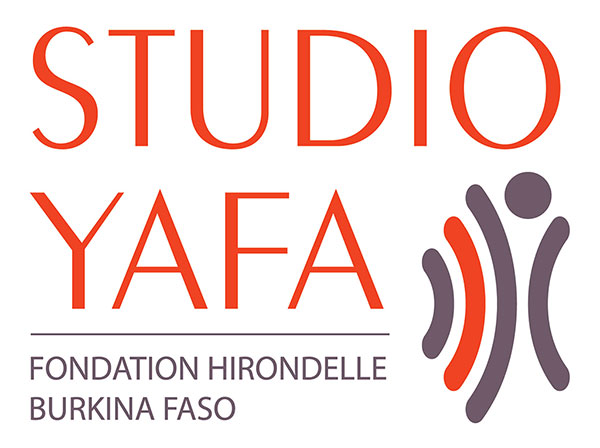 Studio Yafa, the multimedia programme for youth has met successfully the challenges set at its launch four years ago. Produced by a team of 20 journalists in Ougadougou and a network of 35 correspondents in the regions, Studio Yafa's programmes are broadcast by 35 radio stations across the country and the main public television channel BF1. The programmes are accessible free of charge on a partner telephone platform, as well as on the Internet and social networks.
Studio Yafa produces the daily magazine «Yafa Soir» in five languages (Dioula, French, Fulfuldé, Gulmencema and Mooré), as well as a major weekly dialogue programme "Ya'Débat", which offers young people and women the opportunity to exchange directly with resource persons on accountability issues. Since 2022, Studio Yafa is also broadcasting a radio programme for internally displaced persons.
---
Financial volume
1 360 285 CHF
Sources of funding
• Swedish development aid
• Swiss development aid
• European Union
• Czech Republic
• Crisis and Support Centre
• Private donations
• Income generated
---
Mobilizing youth, women and displaced persons in a country weakened by violence
The security situation in Burkina Faso has gradually deteriorated over the course of 2022. The country has experienced two coups d'état within an eight-month period and has nearly 2 million internally displaced people (nearly 10% of the national population). In this context, Studio Yafa has not only consolidated its role as a mobilizer of youth and women, but has also developed humanitarian programming for internally displaced persons (IDPs). Studio Yafa has thus become a go-to media in West Africa for the production of programmes entirely dedicated to IDPs.
Studio Yafa has set up a weekly news and debate programme called "Faso Yafa", which brings together experts and IDPs to discuss issues such as trauma management, gender-based violence and International Humanitarian Law. These programmes are broadcast on 51 radio stations and through collective listening sessions led by 90 community relays.
The work is professional. The relevance of the topics and themes addressed are of an indisputable originality. This gives Studio Yafa a place of choice in the habits of listeners.
A listener, in the "guestbook" of Studio Yafa
2022 also marked the launch of the Young Leaders Programme, piloted by the Institut Général Tiémoko Marc Garango pour la Gouvernance et le Développement (IGD). This programme is designed to support 15 young people in building and carrying out their entrepreneurial project. Studio Yafa was in charge of the "media training" part, which included participation in several national radio and television programmes. These young people had the opportunity to present their projects on air and inspire other young people to do the same.
The Fasoveil programme (Facilitating Accountability and Citizen Watch with Civil Society), in partnership with Burkinabè association Laboratoire Citoyennetés, has also developed new audiovisual productions for youth and women, including a monthly "Fasoveil" programme on accountability. This is produced by Studio Yafa and aired monthly on BF1, the leading private television channel.