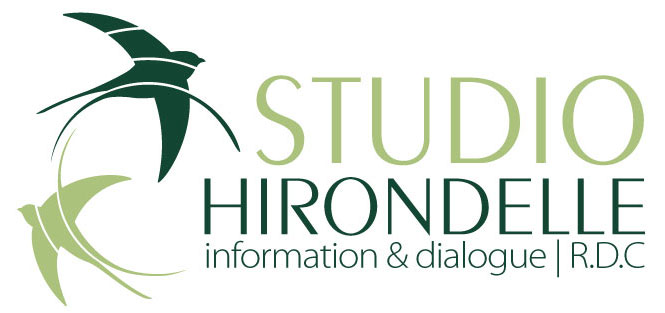 Active in the Democratic Republic of Congo (DRC) since 2002, Fondation Hirondelle continues its efforts to inform the population. Studio Hirondelle DRC works to produce and broadcast local content and fight disinformation. Studio Hirondelle DRC's network of media partners includes more than 133 radio partners and 24 television stations. This network is the most structured in the country and represents about 25% of the Congolese media environment.
---
Financial Volume
501 935 CHF
Sources of Funding
• Income generated
• Switzerland (SDC Programme contribution)
• Switzerland (SDC Project contribution)
---
The security and humanitarian situation in the Democratic Republic of the Congo (DRC) continues to deteriorate, especially in the east of the country. The failure of decentralization reforms increased governance problems. The Congolese media find themselves in a precarious situation with limited resources. The role of the media in citizen engagement is being questioned.
In 2022, the emphasis was on strengthening the quality of public service information. Fondation Hirondelle set up an information and awareness programme on the effects of the Covid-19 pandemic. Forty programmes were broadcast by 108 radio partners in five national languages. They focused on the fight against misinformation about vaccines, and on the social consequences of Covid-19 in the country.
This awareness campaign is very pertinent, especially for us, the elderly. I appreciate the presenters' mastery of the Tshiluba language, unlike some programmes where the language is used improperly. […] We must maintain these programmes to alert the population.
Nestor Kabongo, father of a family in Kananga, Kasai-Central.
Fondation Hirondelle also supported media and professional media organizations. In particular, 40 radio journalists in South Kivu were trained in various journalism techniques. This project includes a strong gender dimension, with support to women journalists' organizations to develop their advocacy capacities, particularly on the place and image of women in the media.
In 2022, activities had to be reduced due to lack of funding. DRC schedules presidential and parliamentary elections for Dec 2023. Fondation Hirondelle will produce and broadcast specific local programs and support media partners all over the country.