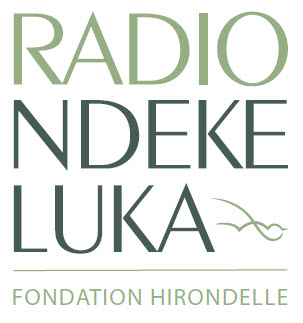 Radio Ndeke Luka (RNL) is the only Central African media that produces and broadcasts independent and professional news in French and Sango throughout the country. Created and supported for 23 years by Fondation Hirondelle, it is a general interest radio station targeting the whole country. It offers 13 daily news bulletins, features, debates and entertainment.
RNL broadcasts live 24 hours a day, seven days a week throughout the country with 13 FM transmitters (in Bangui, Berberati, Bouar, Bambari, Bozoum, Bossangoa, Ndele, Mobaye, Bangassou, Bria, Beloko, Birao and Obo). Twenty community radio partners also rebroadcast RNL programmes between 5:30 p.m. and 7 p.m. All programmes can be streamed or podcasted on the radiondekeluka.org website and news is relayed on Facebook, Twitter and WhatsApp. These programmes are produced by a team of about 50 journalists, technicians and support staff, as well as 30 regional correspondents.
---
Financial volume
2 526 053 CHF
Sources of funding
• European Union (Fonds Bêkou + IcSP)
• Switzerland (SDC Programme
Contribution)
• Switzerland (SDC Project Contribution)
• Fondation Nicolas Puech
• UNICEF
• Income generated
---
Radio Ndeke Luka (RNL) is the radio of Central Africans. According to the latest audience survey conducted at the end of 2022, 72% of the Central African population aged 15 and over listen to the radio daily and 92% listen to it weekly. These figures place RNL as the country's leading media outlet. 82% of listeners feel that they have a better understanding of the Central African Republic and how it works thanks to the programmes and debates broadcast, which they find clear and diverse. One third of RNL listeners consider RNL programs to be indispensable for them, while two-thirds consider them useful.
In 2022, the political, security, economic and social situation in the country did not improve significantly. In this context, Radio Ndeke Luka worked actively to make quality of information available for all. Municipal elections, which were to be held for the first time in 30 years, were finally postponed until 2023, due to a lack of budget and consensus among political actors.
Radio Ndeke Luka must continue to raise awareness among the general public and offer live broadcasts, especially with the upcoming municipal elections.
(A listener from Mbaiki)
The media environment remains fragile, with increasing threats to press freedom and journalists, and disinformation that continues to spread, including at the community level, where rumours have dramatic consequences on social cohesion and reconciliation. In this context, RNL's investigative unit has strengthened the #StopAtènè ("stop rumours") campaign and diversified its action. In addition to articles published periodically and the radio broadcasts, dozens of testimonies have been collected throughout the country.
Community awareness has been developed, informing the population about the causes and consequences of misinformation and rumours. A survey conducted in Bangui and in the southwest of the country shows the support of listeners, who call for the continuation of these programmes:
Radio Ndeke Luka has also focused on building the capacity of its 20 community radio partners by offering journalism training, a governance and management support programme, and equipment grants.
I think that the radio must continue to raise awareness every day so that the population is better informed and can change its behaviour.
(A listener from Mbaiki)
In 2023, the Central African Republic is expected to hold its first local elections since 1988. Initially scheduled for September 11, 2022, these elections have been postponed to the second half of 2023. The local elections should help strengthen the presence of the state in areas still plagued by insecurity, mainly in the northwestern and eastern prefectures. Radio Ndeke Luka will cover these events before, during and after the electoral process. It will also continue to fight against misinformation through the broadcasting of specific content and the intensification of community awareness sessions.
An impact study to measure RNL's programmes in an electoral context will take place during the second half of 2023.